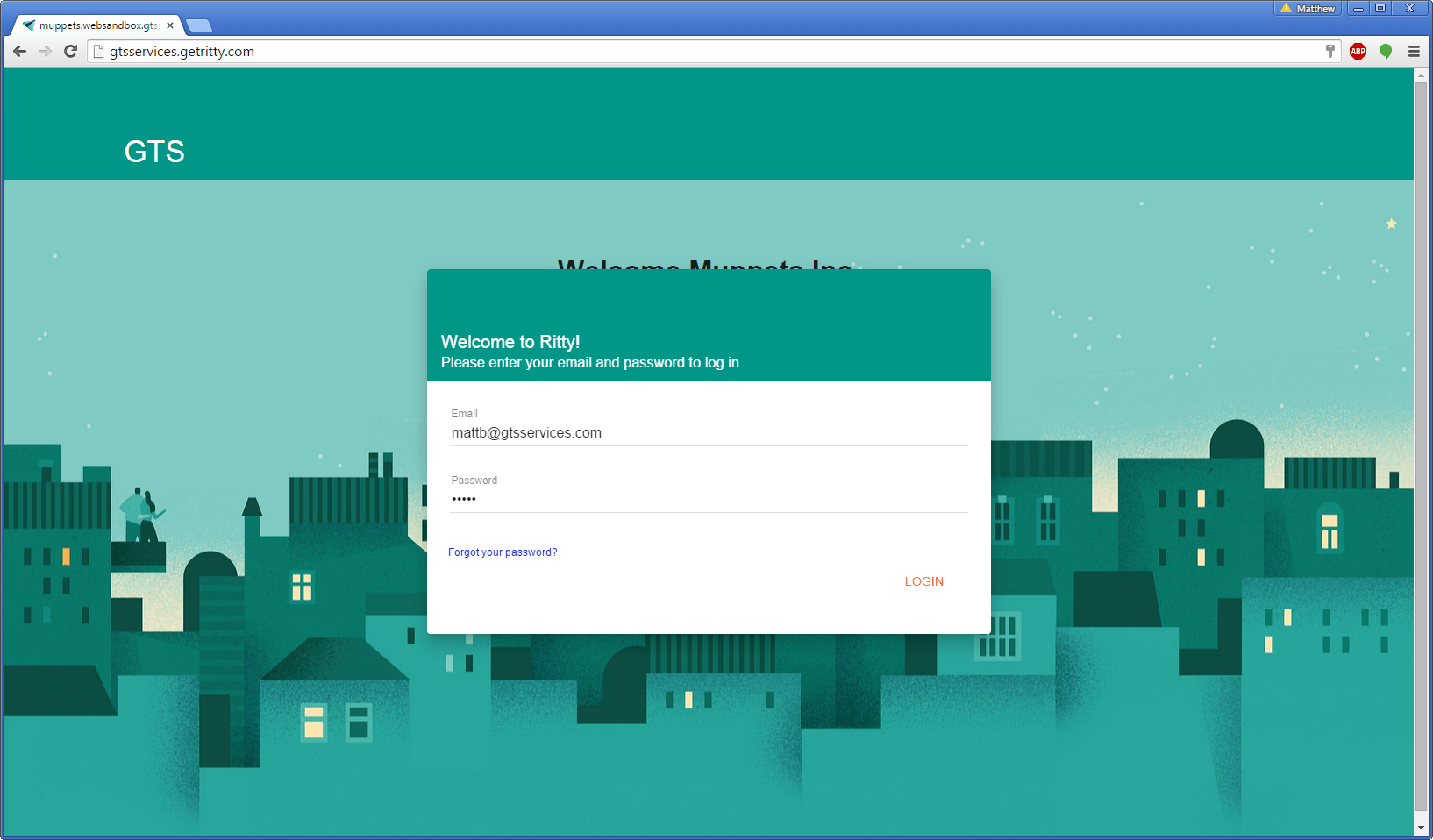 At GTS, we are constantly improving our products and developing cool new tools, and each month, we like to share what we're working on. From new features, to new products, we'll let you know what's on the horizon.
Ritty
Two months ago, you may have read about our new web based POS system, then dubbed "Project Tesla". Now, this new application has an official name: Ritty. The name comes from James Ritty, who in 1879, designed and patented the world's first cash register – then dubbed "Ritty's Incorruptible Cashier." But enough about ancient history, let's get to the present and what is coming in the near future with our Ritty POS app.
What is Ritty Exactly?
Great question. Ritty is our next generation point-of-sale web application, not just for auto glass, but the entire automotive aftermarket. Ritty is broadening our horizons and allowing us to help tons of new businesses manage their point-of-sale.
Why are we doing this?
Our motto with Ritty has been – "Do it right, Do it better, Do it different." We saw a huge need in the automotive aftermarket for a fast and flexible point-of-sale solution. One that is more powerful than other available options for the industry, yet still makes things as easy as possible for the end user.
How are we building Ritty?
With this new project, we've taken an agile approach to development. Agile development allows us to incrementally release parts of features to solicit feedback in short iterations. This a fancy way of saying we are able to develop new features for Ritty quickly as people's needs demand. Ritty users will help drive new versions of the application!
Right now, as you may have guessed, Ritty is still in development, but not for long. Our first version is set for a spring 2016 release. Read on to see what excites us the most about our new app.
Web based and completely Mobile Ready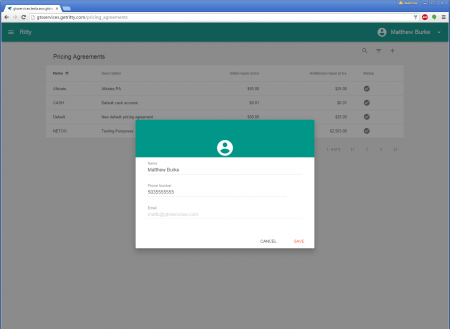 Ritty is an entirely web based POS system, there is no local hosting or limited accessibility here. You are able to set up an account using your email to log in and set-up an easy to remember vanity domain for your login page, something like: www.YourAwesomeCompany.GetRitty.com. Once you are set up you can access the software from any computer or mobile device with an internet connection.
Pricing Agreements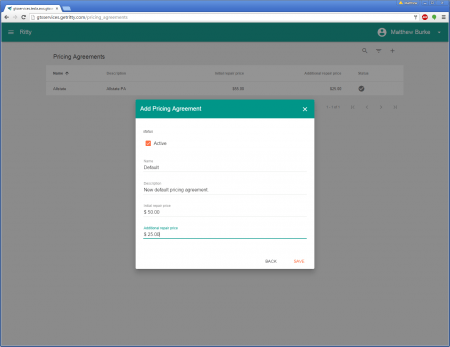 Pricing agreements allow you to default the price of products or services on an order form. You will be able to dynamically change the pricing agreement on an order, and assign a default to customers and your shop. This feature also allows you to store all your pricing agreements in one location and makes searching through them a snap, you can even filter by status – inactive or active. Furthermore, you can edit any pricing agreement or even add an agreement all on this same screen.
Customer Record Management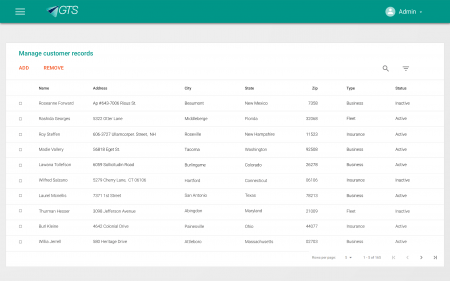 Just like pricing agreements. All of your customer records can be searched, filtered, changed, and created on one page.
Order Entry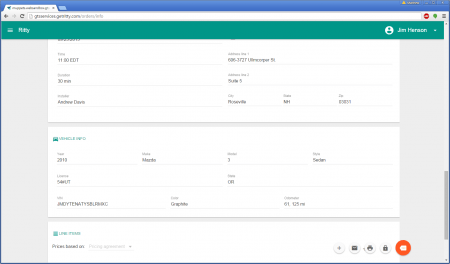 You may start to notice a pattern here. All order entry operations can be managed on one page. Each order is segmented into its major sections and is collapsible to reduce screen clutter. There is also a quick add button which makes it fast and easy to add line items to any order.
Extensive Reporting Capabilities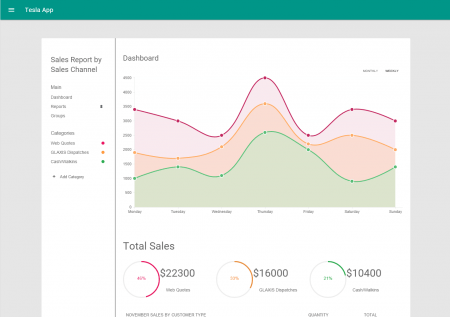 Ritty is going to make everyone smarter and more informed about their business. The application will come loaded with standard reports and dashboards as well as extensive support for ad-hoc reporting. Whatever you need to know, Ritty will ensure you know it.
Advanced Scheduling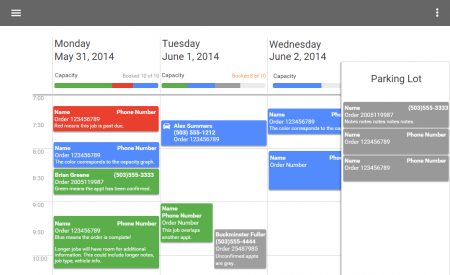 Optimizing a schedule by hand is nearly impossible. Using Ritty, you can automatically optimize the schedules of every worker in your business. This includes appointment times, route planning, and job duration. It's like having the world's best assistant at everyone's side at all times.
Want to know more?
Don't lie, you are at least a little curious. Fortunately there is a place to go for more information. Go to GetRitty.com and sign up for our email list to get news and updates for Ritty sent straight to your inbox.
Follow us!